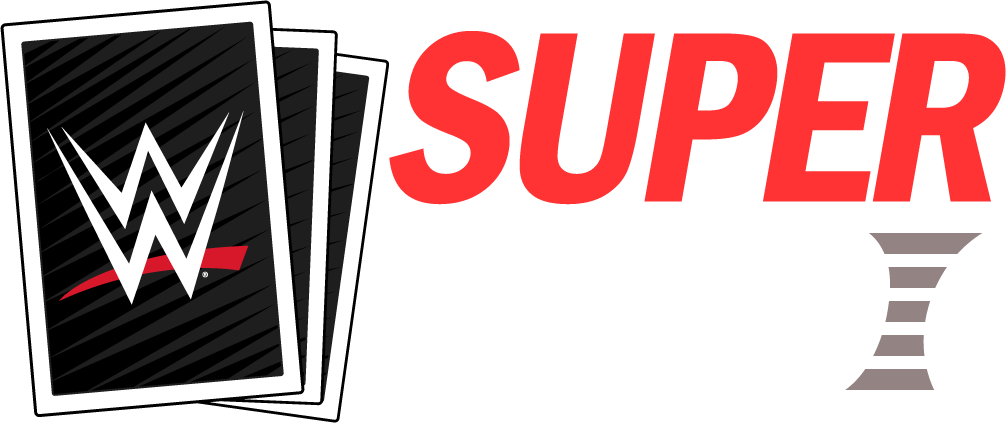 Get rewards by watching streams on Twitch
Connect your WWE SuperCard account with your Twitch account
Step 1. Link your account with the same provider you've linked your game to:
Step 2. Link your Twitch Account
Frequently Asked Questions
Please note that in order to proceed with progression on each subsequent drop you need to explicitly claim the drop from the Twitch Drops Inventory page.
A few more things to note:
Twitch's clock is the final determination for how many minutes you've watched.
Any reward can only be earned one (1) time. Rewards are provided "as is" and have no value outside of WWE SuperCard. All rewards are subject to WWE SuperCard's

terms and conditions

.
In order to be eligible to earn rewards you need to link your Twitch account to your SuperCard account and watch anyone streaming under the WWE SuperCard category during the Twitch Drops weekend. You can connect your Twitch account and WWE SuperCard accounts here or in-app. Please refer to the FAQ below for specific steps.
You can read more about Twitch Drops here at the Twitch Drops web site. Since we have so many new fans and friends entering the fray, we're re-sharing our Twitch Drops FAQ which should have the answers to your most commonly burning answers.
How do Twitch Drops work?
By watching streams via Twitch on the WWE SuperCard category you can earn loot / rewards by completing campaign objectives. You earn by simply watching the streams and linking your WWE SuperCard and Twitch accounts.
What are the requirements?
You will need a Twitch account and a WWE SuperCard account. To earn a Drops reward you will need to be logged into your Twitch account. However, to get the rewards in-game you will need to link both your Twitch account and your SuperCard account.
There are a couple of ways to link your accounts to ensure you receive Twitch Drop rewards. See the step-by-step instructions below:
Option 1
Download the game to your mobile device and log in to your social account (Google or Apple Sign In)
Note: Log in via Google or Apple Sign In is not required on device but is recommended for save progression. If you do not use Google or Apple Sign In on device then simply log into your Twitch account on device.
Log in to Twitch in game and click Authorize to link your accounts

Watch an eligible stream on Twitch.

Option 2
Link your accounts on the official Cat Daddy WWE SuperCard Twitch Drops page.

Complete Step 1 by signing into the social account that you have connected with your WWE SuperCard account. Complete Step 2 by logging into your Twitch Account and click Authorize

Watch an eligible stream on Twitch.
Do I need Twitch Prime to be eligible?
No. After linking your accounts, you can simply start watching a stream.
How will I know if I earned a reward?
Twitch automatically tracks your progression in earning rewards. When you have successfully met the criteria to gain a reward Twitch will present an overlay on the stream you are watching. The counter is visible in the drop-down menu from your name, under 'Drops'. Additionally, you can view your progress in the Drops Inventory
Once the criteria has been met for the required watch time, the counter will show 100% completion. You can then go to the Drops Inventory to see what Drop rewards that you have earned and claim them there.
How do I claim the rewards?
In order to gain your rewards, you need to claim them from the Drops Inventory page. When you have met the required watch time to earn a reward, there will be a "Claim" button present on the item. Clicking this will claim your reward and the reward will then show as unlocked. Twitch Drops need to be claimed by the end of the campaign - Wednesday August 30th, at 12pm PST. Rewards will be sent out until Saturday September 30th, at 12pm PST.
How will I receive the rewards?
All rewards that you have claimed will be automatically added to your WWE SuperCard account and will be delivered typically in-game up to 48hrs after the Drop event has concluded. Rewards will be sent out until one month after the end of the Twitch Drops campaign.
What rewards can I earn?
Each campaign or event will grant you a specific reward depending on the conditions and type of reward. You can earn Credits, SuperCoins, Boosts, Energy Cards, Superstar Cards, Train Cards, Events/Holiday cards, Collectibles and Fusion ingredients. There is no limit to the type of rewards that you can earn.
What platforms are included in the Twitch Drop event?
Twitch Drops are activated for all platforms that WWE SuperCard is available on – iOS, Android, Amazon and Win11. Just be sure to have linked your WWE SuperCard account with your Twitch Account to ensure you get your rewards delivered in game.
What can I do if I didn't receive my reward in-game?
As a first step, you will want to be sure you have successfully linked your game account and your Twitch account.
Additionally, you need to ensure that you have claimed your reward after the Twitch Drop campaign has completed. Please check your WWE SuperCard mailbox in-game.
If you still cannot find the reward in-game, please do not hesitate to contact our support team for assistance.
All applicable Twitch and WWE SuperCard terms and/or codes of conducts apply to participation. WWE SuperCard reserves the right at any time to modify, suspend or cancel this offer at any time. In such an event, notice will be posted by WWE SuperCard and/or the streamer.
Troubleshooting
I'm unsure which platform connection exists to my Twitch account
If you are unclear as to which social platform is connected to your WWE SC / Twitch accounts then you should manually disconnect each platform and reconnect by following the steps below
Apple
On your iPhone, iPad, or iPod Touch
Open the Settings app, then tap your name

Tap Password & Security

Tap Apps Using Your Apple ID

Remove WWE SuperCard as a connection
On the web
Sign in to appleid.apple.com

Go to the Security section. Under Sign in with Apple, select "Manage apps & websites"

Select Manage

Select Stop Using Apple ID

Re-confirm Stop Using Apple ID
Google
On your Android device
On your Android device open your device's Settings app > Google > Manage your Google account.

At the top, tap Security

Under "Signing in to other sites" tap Signing in with Google

Tap the app or service you want to remove > Remove access
On your computer
Open your Google Account. You might need to sign in.

Choose Security

Scroll down to "Signing in to other sites" and choose Signing in with Google

Choose the app or service you want to remove > Remove Access
Important: If you remove account access from a third-party app or service, it may retain info you provided from
When you signed in with your Google account

When you granted additional Google Account access to the app or service
After following any of the above steps:
2. Confirm that your web browser is logged out of all Apple and Google accounts.
3. Clear your web browser's cache and cookies
4. Navigate to the WWE SuperCard Twitch Connection website - https://www.wwesupercard.com/twitch-drops
Select the service you'd like to use, and login to the appropriate account to make the preferred connection.
My Drop percentages on Twitch are incorrect
Twitch records progress on its website and is something that we have no control over. In cases where you believe that progress has not been recorded please log out of your Twitch account and log back in on the device that you are watching the WWE SuperCard streams. If that does not work then please contact Twitch support for assistance - https://help.twitch.tv/s/contactsupport
Please note refer to our Known issues regarding potential issues watching streams on console platforms.
For most WWE SuperCard Twitch Drops campaigns, drops are sequential, in order to progress onto the next drop you must explicitly claim the Twitch drop from your Twitch inventory. To do so please visit https://www.twitch.tv/drops/inventory and claim the specific drops.
Known Issues
Russia/China
Due to reasons outside of our control players in Russia and China will experience issues accessing Twitch Login. Due to functionality this can impact users:
iOS - Twitch login is based on the region that the device is set to regardless of what language it is set to. A user in Russia or China will not see the Twitch log in button
Android - The display of the Twitch login button is dependent on the language that the device is set to. A device that is set to Chinese or Russian language will not see the Twitch button. Players in other territories outside of Russia and China who have their device set to this language should set their device to an alternative language to participate.
Connecting multiple Twitch accounts
It is technically possible to link multiple twitch accounts to a WWE SuperCard account however rewards can only be claimed once per eligible account.
Xbox App Progress Not Counted
We previously received reports of some users' progress not being recorded when viewing on the Xbox app. We recommend viewing the streams on mobile devices or on computer..